Vivo ended up being the second-biggest mobile phone vendor in India in Q1, scoring a 50% increase in deliveries. The manufacturer shipped 6.7 M phones to record 20% of the marketplace. Samsung dipped virtually 14% compared to Q1 of 2019 for an overall of 6.3 M phones.
Xiaomi continues to be the runaway leader with 10.3 M phones shipped and also 30% market share. Realme shipped 3.9 M phones, which is a 200% boost over in 2015.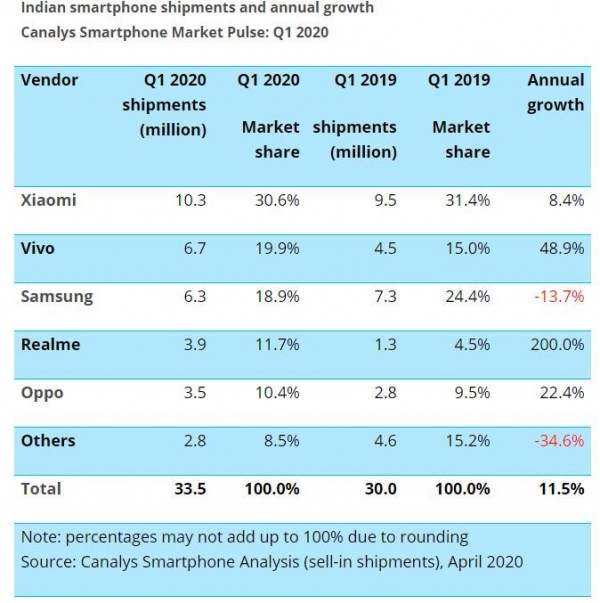 The Indian market videotaped an 11.5% increase in phone shipments, despite the nation going into lockdown in the final week of March. A total amount of 33.5 million phones were delivered in the months January through March – a boost of greater than 3 million over the same period in 2014.
Vivo achieved high sell-in in Q1 as a result of planned accumulations ahead of the Indian Premier League, which has now been delayed. Currently, a lot of Vivo's inventory is locked out, and the manufacturer will undoubtedly struggle to maintain the performance once the lockdown rises.